About Our Beer
Seasonal
On Hiatus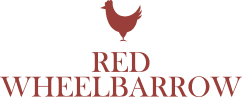 Find Our Beer
Our beer is currently distributed in 32 states (AL, CA, CO, CT, DE, FL, GA, IA, IL, IN, KS, KY, MA, MD, ME, MN, MO, NC, NE, NH, NJ, NY, OH, PA, RI, SC, TN, TX, VA, VT, WI, WV) and the District of Columbia (DC). For accounts looking to carry our beer, please click on your state for a link to our distributor in that area.
Beer Delivery Services
Looking for online ordering? These companies offer online ordering and delivery of our beer in select markets.
Brand Assets
Logos, images, and sales sheets for use by our wholesalers and accounts.