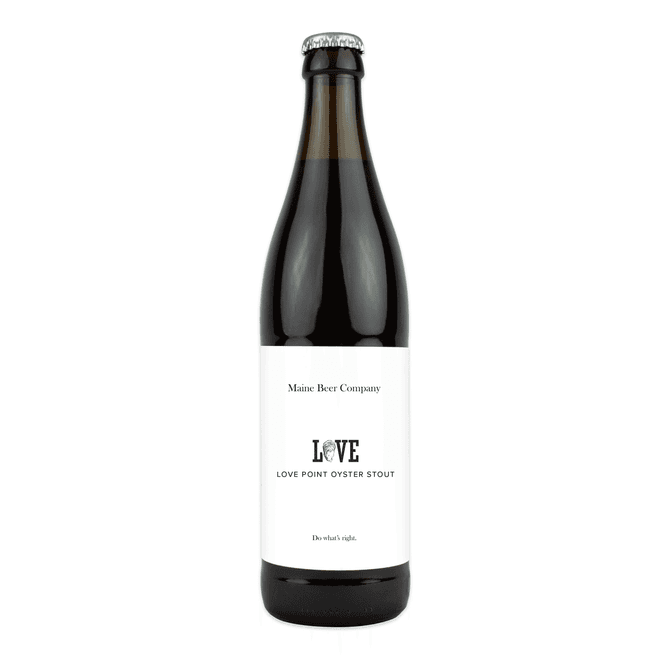 Love Point Oyster Stout
Just as Maine's pristine fresh waters make for great beer, Maine's salt waters make for some of the very best oysters. With thousands of miles of coastline and proud seafood heritage, Maine is at the fore of oyster farming: a sustainable, restorative way of producing delicious food with an unparalleled taste of place. For this stout, we partnered with Love Point Oysters—one of the more than 150 farms in Maine that stand as sentinel stewards of our environment.
Initial aromas of dark chocolate and brown sugar, followed by notes of coffee, toast, and tobacco. Finishes with aromas of fig and moss.
Savinjski Golding, Willamette
Maris Otter (UK) Flaked Barley (US) Roasted Barley (US) Chocolate (US) Caramel 80L (US) Brown (UK)